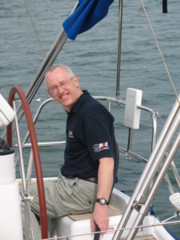 If you have RYA Day Skipper or above qualifications or equivalent experience we'd love to have you on board one of our deliveries this season.
We're having an extremely busy year at pyd and continue to be involved in many exciting deliveries as well as a variety of yacht management and evaluation projects.
This season we have deliveries of both new and classic boats to and from the Mediterranean, the Black Sea (Bulgaria and the Ukraine), Scandinavia, several trans Atlantics and trips down the Red Sea, across the Indian Ocean to Thailand.
As always we are on the lookout for new crew who will enjoy working hard and sailing with some of the most experienced skippers afloat.
We have immediate requirements at the beginning of May for an experienced Yachtmaster qualified individual to join us as Mate on the delivery of a 44' boat from the Caribbean to Portugal.
Please call our crew coordinator Jan Younger on +44 15395 52140, complete our crew application form or send an email to crew@pydww.com to register and find out more.
There is no fee for registration