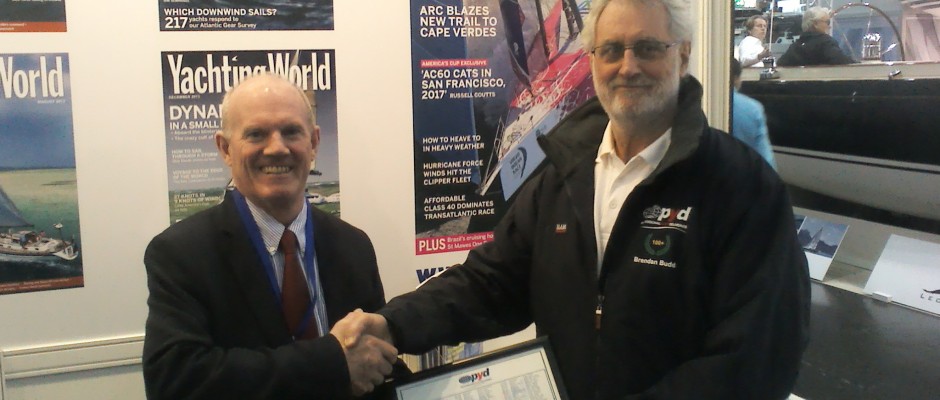 Brendan Budd joins an elite group of professional pyd skippers who have achieved the nautical milestone of 100 + delivery passages.
Brendan completed this remarkable feat over a period of 15 years and in doing so sailed some 85,000nm delivering yachts of all sizes, all over the world.
To commemorate his achievement Brendan was invited to attend the Dusseldorf boat show in January and David Glenn, the Editor of Yachting World, presented Brendan with his 100+ pyd skipper's jacket and a commemorative certificate listing all his deliveries.
Brendan has said he will continue skippering yachts for pyd for the foreseeable future and we wish him continued fair winds and safe passages.