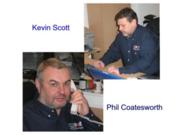 Staying in touch with a Worldwide client base and keeping up to date with new developments in the industry have always been fundamental to the pyd approach.
Boat shows are a key part of this process and with a very successful London Boat Show just competed and several new clients coming under contract pyd people will be at the other two leading early season events.
During the last week of January Managing Director Phil Coatesworth will be at Boote Dusseldorf and in mid February fellow Director Kevin Scott is spending time at the Miami Boat Show as part of a series of visits to key US based customers.
If you would like to meet up at either of these two events please give us a call on +44 1539 552130 to arrange an appointment.