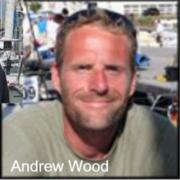 Incredibly after over 3000nm of racing pyd Skippers Andrew Wood and David Rawlinson are only a place apart in 25th and 27th respectively. In distance terms they are only about ten miles away from each other as they fly down to Fernando de Noronha off the coast of Brazil the final staging point before their arrival in Bahia in about a week's time.
Their positions put both firmly in the top third of the mini Transat fleet a remarkable achievement given that both boats are far from new and in David's case he is almost entirely self funded.
Needless to say we're very proud of them both!