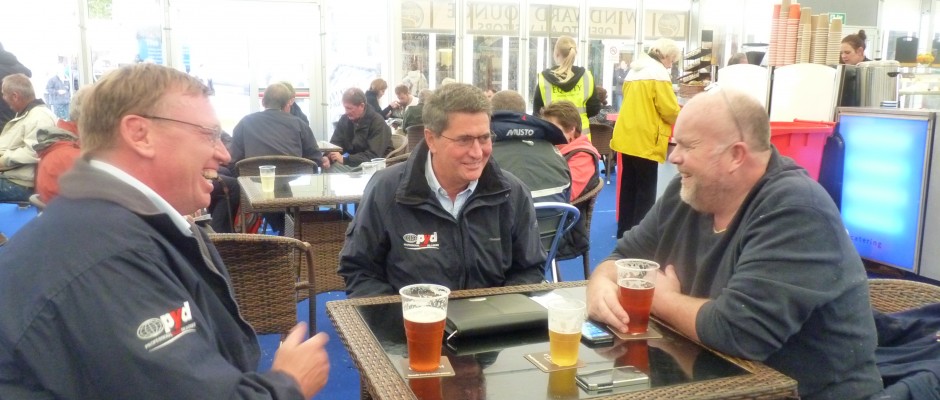 There was a good atmosphere at the Southampton Boat Show this year, despite some poor weather in the early part of the week. Confidence also appears to be returning to the yacht market with many of the yacht manufacturers reporting a big uplift in sales.
PYD were successful winning many of the contracts for delivering boats to and from the boat show as well as the Oyster Brokerage Show at Saxon Wharf.
On Thursday twelve PYD skippers joined us for a few drinks and a meal and to exchange sailing stories. This turned out to be a very successful evening that we will repeat in 2014.
This year continues to be busy for PYD skippers and crews. With over 150 deliveries already completed and some excellent long distance deliveries booked over the winter months in the Indian and Pacific Oceans and North and South Atlantic.